Capacity100-150tph Jet suction dredger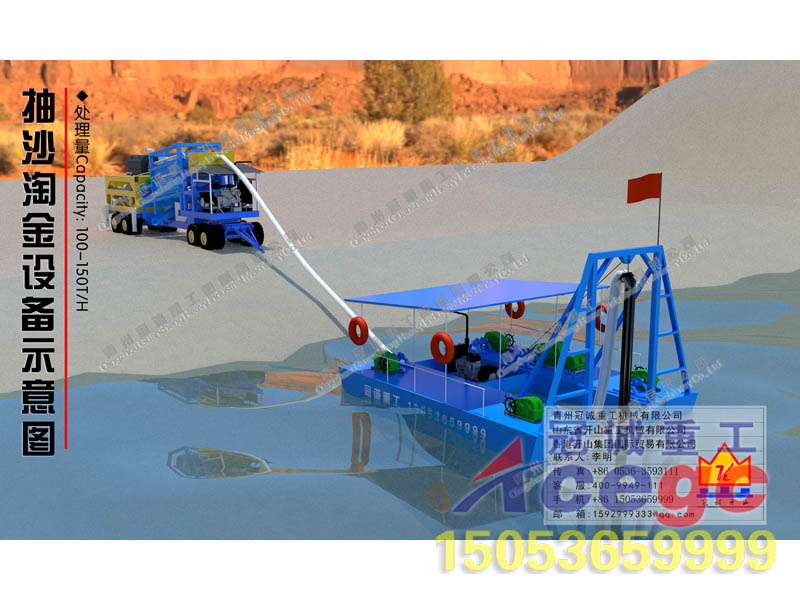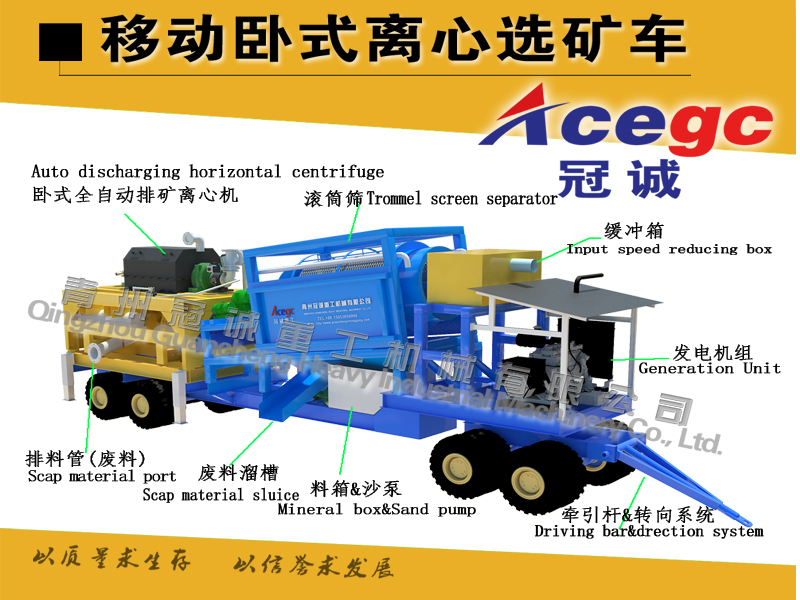 It including generator set,horizontal gold auto discharge concentrator,trommel screen separator,base plate and direction wheels etc.The trommel classifier and horizontal continuous variable concentrator is the important unit in this car.
The advantage:
1.Can move easily,circled in 180 degree,only need one car can be drived to destination
2.Feeding of this type is newly by sand pump&input speed reducing box,no need of frames to hold it while cooperation with other gold machine.
3.Can easliy cooperate with other gold machines,such as shaking sulice,suction dredger etc with high recovery
4.The feeding type can be easily changed to be feed hopper as customized
5.The horizontal concentrator can be used highly effient and steady,controled by PLC with a good performance in jolting surroundings.
Detail parameter
Production

Specification

Quantity

Power

Remark

*Feed hopper

3400*2980

1set

-

can be changed

*Input speed reducing box

1set

-

Trommel screen

Inner diameter 1.3m,outer diameter 1.6mscreen mesh 3m

1set

-

Truck chasis

Heavy truck base plate design,4axes16tyres

1set

-

Holing frames

Holding the gold concentrator

4pcs

-

Gold centrifuge concentrator

1200#horizontal automatic discharge

1set

21.5

Sand pump

4inch

1set

15

for gold concentrator

Sand pump

6inch

1set

18.5

for input speed reducing box

Centrifugal pump

11KW

1set

11

the water supplying

Generate set

advise to use 120kw

1set

-

can be customized

Electric box

1pcs

-

Total power

66KW
Detail parameter
| | | | | |
| --- | --- | --- | --- | --- |
| Production | Specification | Quantity | Power | Remark |
| Jet suction dredger | Diesel generate set6105,6inch sand pump,28hp diesel generate set,4inch water pump,pontoon length 8m,width6m etc | 1set | | |