Classifier linear vibrating screen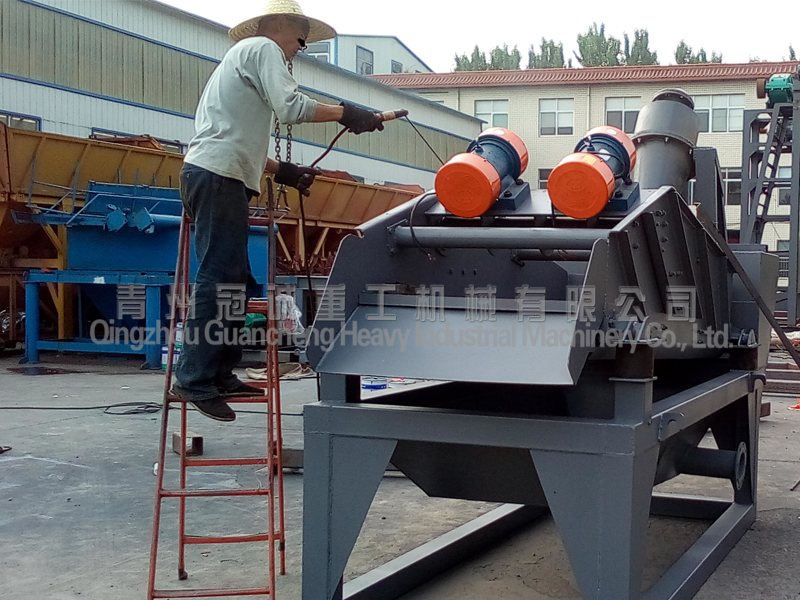 1. Working Principle:
When linear vibrating screen works, the two motor reversely placed synchronously generate reverse force, which forces the screen body do the vertical motion.
The materials on vibrating screen under the exciting force are periodically thrown forward to finish screening.
2.Advantages of classifier linear vibrating screen:
 Standard motor with joint venture product, imported motor optional;
 Screen decks made with wear-resisting polyurethane material, and with modular installation;
 High quality manganese steel;
 Beam overall profiles design and completely stress-relief treatment;
 Bottom beam overall profiles design, surface protected with anti-wear rubber;
 Side plate and guard plate processed by numerical control machine, high strength Huck bolt link without weld joint.
3. Application of classifier linear vibrating screen:
High frequency linear vibrating screens are mainly used in dewatering, desliming, desanding, washing of metallic mine, non-metallic mine, coal slime water, quartz sand, slurry etc.