Mobile gold trommel washing plant
Gold trommel is widely used in alluvial gold, placer gold, gold trommel washing plant. We use this gold trommel to separate the gold sand to different size, then different size material go to the next step of concentration,gold jigging machine, gold centrifugal, gold sluice box, shaking table are used after separating from gold trommel screen. This gold trommel is very popular in Africa and south America, it can be mobile, suitable for small, middle, and large scale alluvial mining plant.
We can design and manufacture our mobile gold trommel washing plant customized with feed hopper/shaking feeder,water pump,diesel engine or electric motor,completely according to your needs.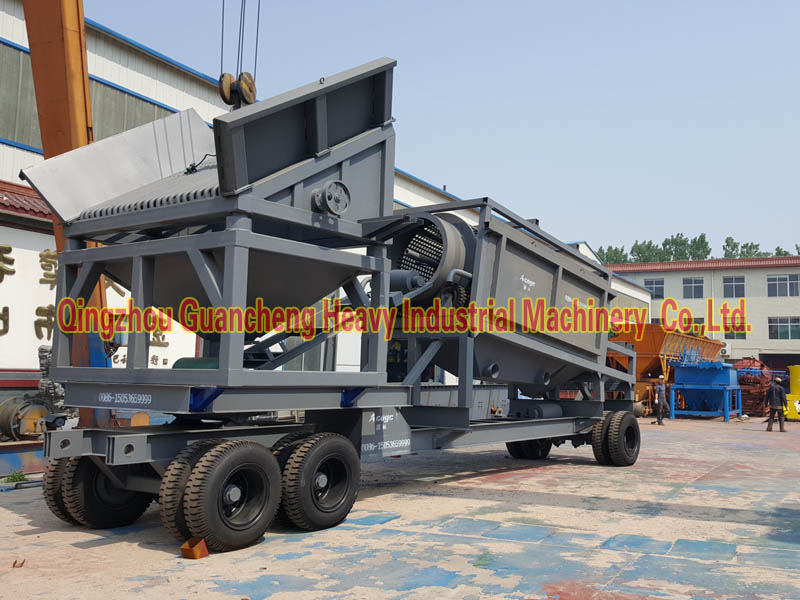 Main Features
1.Good quality guaranteed. Every step of the producing is strictly supervised.

2. Portable. With four wheels and can be dragged by forklift or pick-up and move around easily.

3. Large scale processing capacity, range from one ton per hour to 400 tons per hour with 5 models.

4. Good after sales service. Overseas service for installation and debugging and problem consult.

5. Customized design. Can be produced according to customers' requirement, such as the color and so on.