Bucket chain gold dredger
Introduction
The gold bucket chain dredger is one of the mechanical dredgers.
This type of gold bucket chain dredger actually is composed by two parts. The first part is the sand or mud dredging system. This system used the square buckets to scoop the sand,mud and gravels up.
Then the trommel classifier will separate the gravels first when breaking the clay with the iron chain inside the trommel,which makes it easy to separate the gold.
The gold separating system could be customized according to customers' gold size and shape. Usually we recommend jig(for nugget gold), shaking sluice box and centrifugal concentrator to separate the tiny particle gold or flower gold.
After the separation of the gold, the gravels and sand could be transported by conveyor belt or the sand could also be transportated by pump.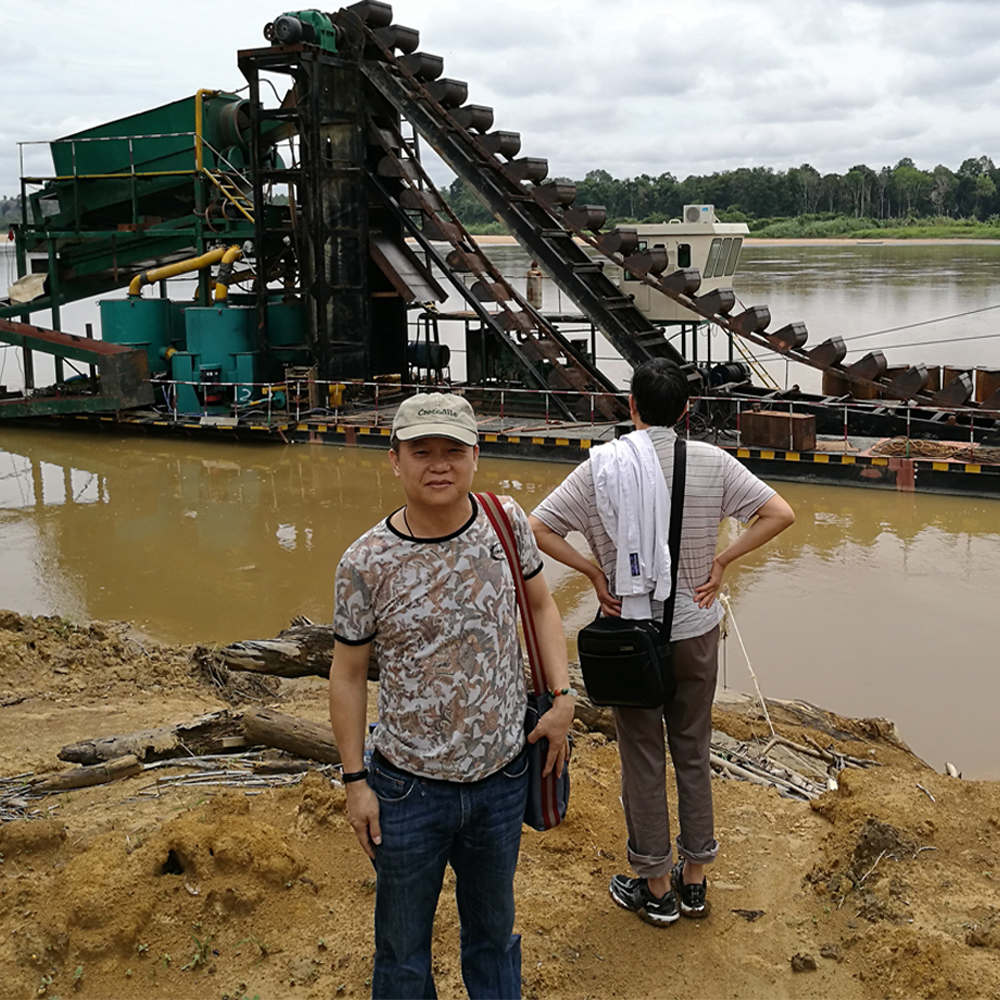 Features
1) Completely assembled and fully tested before delivery.
2) Simple, rapid assembly and dismanting.
3) Standard design, allowing early delivery and low price.
4) Reliable engine cappability, dredging pump capability and hydraulic system.
5) Fresh water engine cooling system.
6) Efficient fuel consumption
7) One-man operate dredger by PLC system
8) Air conditioning - vessel standard equipment.
9) Wide range of optional equipment available